Back
Speaker profile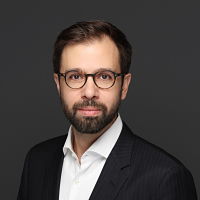 Baskut Tuncak
Senior Attorney, Leigh Day & Co.
Throughout his career, Baskut has helped communities, organizations and governments develop solutions to complex challenges at the intersection of science, policy and the law. At Leigh Day, he leads the firm's international advisory practice, advising clients on matters relating to human rights, pollution and occupational health. He also helps organizations, individuals and communities use the law to pursue justice and strengthen protections.
Until recently, Baskut served as UN Special Rapporteur on human rights and hazardous substances and wastes (2014-2020), on appointment by the Human Rights Council. During his tenure, he worked with States, businesses and international organizations to design preventative measures and to secure remedies for victims.
He reported findings annually to the UN General Assembly and to members of the UN Human Rights Council, presenting ground-breaking reports on toxics as they relate to worker rights, child rights and the prevention of exposure. For example, he oversaw and authored the "Principles on the protection of worker's rights from exposure to toxic substances." He conducted dozens of fact-finding missions and visits to countries around the world, advising relevant actors.
Baskut led the investigation of over 200 cases of alleged human rights infringements from harmful exposures to toxic substances for the United Nations, including those mining, oil and gas operations, manufacturing, agriculture, consumer products, energy generation and waste disposal.
Baskut continues to advise States, international organizations and other actors at the junctures of the environment, working conditions and human rights. His practice includes national, regional and global initiatives relating to the environment, human rights, public health and occupational health. He has worked with clients to develop innovative solutions to long-standing problems and effective strategies for change.
He serves on the advisory board of various governmental and non-governmental initiatives around the world. Previous posts include senior researcher at the Raoul Wallenberg Institute, a visiting scholar at American University Washington College of Law and senior attorney with the Center for International Environmental Law (CIEL). He is an adjunct professor at Boğaziçi University and founder of Common Rights.