Back
Speaker profile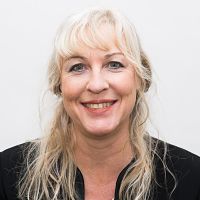 Karen Howard
Head of Biocides (Europe), Exponent International Ltd
Karen Howard is Head of Biocides (Europe) in Exponent's Health Sciences Center for Chemical Registration and Food Safety, where she provides strategic regulatory and technical advice for biocides and advises clients regarding the impact of biocides legislation on product regulatory status.  
Karen has 30 years of experience in the field of environmental chemistry, working for governmental, non-governmental and academic organizations. She has extensive involvement in EU and global biocide regulations, dossier preparation, and risk assessment.  She has a comprehensive working knowledge of EU Regulatory evaluation procedures and the evaluation of chemistry, analytical methods and environmental fate studies.  She is experienced in carrying out environmental exposure assessments, in the design of bespoke environmental exposure scenarios and in the design and implementation of a wide range of environmental fate and assessment projects, together with data interpretation and project management.  Prior to joining Exponent 16 years ago, Dr. Howard worked at the Pesticide Safety Directorate (PSD), the UK regulatory authority on pesticides. Prior to that, she held a number of environmental research positions.
Numerous active substances and biocidal products on which Dr Howard has worked have received Directive 98/8/EC Annex I inclusion recommendations or authorisation under the Biocidal Products Regulation (EU 528/2012).