Save the date! 2020 programme coming soon
Last year's Chemicals Management for Electronics and Electricals USA conference (17-18 September 2019, Boston, MA) provided over 80 professionals with the latest information and advice on chemical restrictions in electronics and electricals, covering regulations and standards from North America, South America, Europe, the Middle East, and Asia.
The two-day conference welcomed a panel of 25 carefully-selected experts from leading organisations including United Nations Environment Programme, Compliance Assurance for Responsible Enterprise, Design Chain Associates, Northwest Green Chemistry, ECHA and HP.

Key topics
the REACH Candidate List database
updates to EU RoHS
enforcement actions for RoHS, REACH and POPs (Persistent Organic Pollutants)
REACH SVHC article analysis of electronic components
EU circular economy initiatives and electronics
chemical regulations and market-based sustainability initiatives in the high-tech manufacturing sector
conflict mineral and process chemical tracking
proposition 65 and electronics
e-waste in the US and Canada
the prohibition of certain toxic substances regulations in Canada:
IEC TC 111
the end of plastics in electronics
supply chain issues including manufacturers of complex components
supply chain management for the circular economy
View the full 2019 programme here

Key speakers from 2019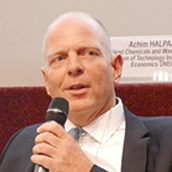 Achim Halpaap
Keller and Heckman, USA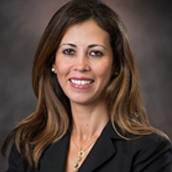 Sanaa Chakibi
Senior EHS Regulatory Consultant, Compliance Assurance for Responsible Enterprise
Bo Balduyck
Project Manager, European Chemicals Agency (ECHA)
Lauren Heine
Senior Science Advisor, Northwest Green Chemistry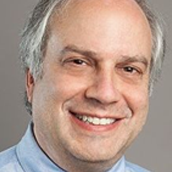 Michael Kirschner
President, Design Chain Associates
Nidia Mariana Calvo Mendez
Americas Chemical Regulatory Affairs and TSCA Global Program Manager, HP

Testimonials:
'The range of topics covered is amazing and informative, extremely helpful content and speakers.' – Deepa Tallamraju, Hologic
'Diverse and good speakers, thoughtful and courteous audience, and nice venue.' – Lauren Heine, Materialwise
'My favourite event!' – Randy Flinders, GreenSoft Technology
'Excellent organisation and speakers, including folks from government and organisations. There was also, a nice mix of existing compliance issues, emerging issues, and more visionary topics and ideas.'
– Laura M. Duncan, Product Law Group

News articles from the 2019 conference:
Echa SVHC database is 'tip of the iceberg'
Industry obligations to populate Echa's substances of very high concern (SVHCs) database are "just the beginning" of a trend in requiring detailed information on chemicals in products and waste in the EU, delegates heard at Chemical Watch's electronics conference in Boston, Massachusetts this week. Read the full article

US EPA calls on electronics sector for TBBP-A use information
The US EPA is calling on electronic and electrical companies to provide information on the uses of the brominated flame retardant, TBBP-A. Read the full article

Gallery: