Back
Speaker profile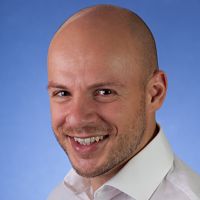 Luka Stefan Kovacevic
Product Management Water Repellents, Rudolf Group
Industry expert and technical advisor for water repellent textile finishes at the textile chemicals producer Rudolf GmbH, Luka has worked for more than 7 years in the field, advising customers and partners regarding product selection, application set-up and legal requirements.
He knows the technical scopes and limitations of C6 fluorinated and PFAS-free solutions in depth and works with enthusiastic industry partners on new sustainable product solutions.
Before joining Rudolf, Luka worked as a research scientist and finished his PhD in organic chemistry at the University of Strathclyde, Glasgow in Scotland.