Learn about how to manage chemicals in Canada with this course around the Canadian Environmental Protection Act (Cepa)
Managing your company's responsibilities under the Canadian Environmental Protection Act (Cepa) is paramount to day to day operations. People with this responsibility will be required to ensure the chemicals they are using are safe for the public and all the way through the supply chain. This training will review and address regulatory compliance in Canada under the Cepa  for new and existing substances and in products regulated under the Food and Drugs Act (F&DA).

Why is knowing Cepa regulation important?
Without compliance with the Regulation, companies and their personnel could open themselves to potential fines, injunctions or even prison sentences. Understanding the Regulation and how to comply with it ensures the safety of humans and the environment along with protecting the interests of your company.

How this course can help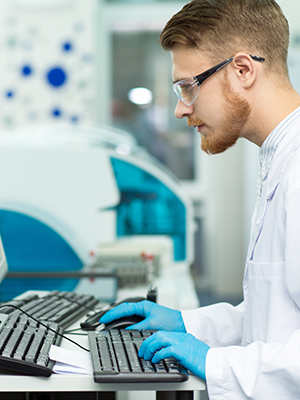 This informative eLearning course clearly explains:
industry's responsibilities under Cepa for industrial chemicals, cosmetics, drugs and natural health products being manufactured or imported in Canada;
which materials are covered under Cepa and which ones are not (exempt);
the Chemicals Management Plan (CMP) cycle;
stakeholder notifications (NSNs) and mandatory survey requirements; and
what's new under Cepa.
You will encounter these topics, and many more, across 6 separate modules, encountering different styles of interactions to help embed the lessons you will learn. Your knowledge will be tested at the end of module assessments where you can really measure your powers of retention on what you've learned.
Take a look at the learning outcomes for each of the modules here.


Who is this course for?
Participants of this training would be people responsible for notifying substances in Canada:
chemical manufacturers;
importers;
processors;
distributors; and
end users of chemical substances.

The Author
This training course is organised in association with Intertek and written by Dan Bastien.
Intertek is a leading Total Quality Assurance provider to industries worldwide. Their network of more than 1,000 laboratories and offices and over 43,800 people in more than 100 countries, delivers innovative and bespoke Assurance, Testing, Inspection and Certification solutions for our customers' operations and supply chains.
Dan is a subject matter expert in Canada, with specific experience in the Canadian government's Chemicals Management Plan (CMP). Prior to joining Intertek, Dan managed the substances management information line and delivery of client services for the CMP. His main responsibilities were to give regulatory advice to industry stakeholders on their obligations to submit notifications of new chemicals, polymers and products of biotechnology substances in Canada. 
As a government representative, Dan participated and contributed to numerous industry, government and multi-stakeholder consultations on topics including toxic substance management, re-engineering of the Canadian Environmental Protection Act (Cepa); the New Substances Notification Regulations (NSNR); the Environmental Assessment Regulations for substances regulated under the Food and Drug Act (FDA); categorisation and screening of the Domestic Substances List; and the CMP.

Disclaimer: For the smoothest learning experience it is advised to complete the courses either in Google Chrome or Microsoft Edge.

Exclusive 15% discount for Chemical Watch members   
Once you have logged into your account, the discount will be automatically applied at checkout.
Key benefits of taking this eLearning course
Informative, convenient & easy to use
Hours of valuable training filled with up-to-date regulatory data - helping you master the key points and concepts.
The course is easy to "pick up where you left off" - enabling you to study at your own pace.
Runs on PC, Mac, tablet and smartphone - allowing you to study at work, from home or on the go, fitting your training conveniently around your busy schedule.
No travel required - making it a time-efficient training resource that keeps your and your team's travel commitments and expenses down.
Appeals to a wide range of learning styles
A professionally-designed course providing a self-paced learning environment that supports trainees' different learning styles and walks you through key concepts.
Extensive glossary of terms - helping you decipher key terminology.
Course handouts - for further reading and to help you revise the material on and offline.
Measurable outcomes
Self-assessment quiz questions - helping you measure whether you've met the learning objectives for each section of the course, giving instant feedback on your progress.
Affordable learning
Low per-trainee prices and attractive group rates - ensuring you maximise returns on your training budget.
Initial single place cost: £440   - members receive a discount based on their membership level
For group rates for multiple trainees, please email us for a quote at: cw.sales@chemicalwatch.com or call us on +44 (0)1743 818 292.