Hear updates to chemicals enforcement in Europe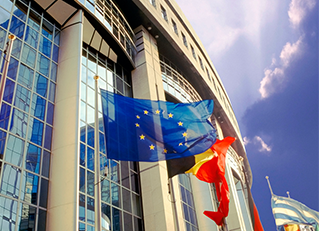 The tenth annual Enforcement Summit in Brussels is held in conjunction with Regulatory Summit Europe, part of the Global Regulatory series, held annually in Europe, Asia and North America.  
The Enforcement Summit is a unique annual event, the only of its kind in Europe. Expert speakers from government regulators and service providers will share their perspectives and understanding of European enforcement developments, helping you to understand the current and future enforcement challenges for your products on the European market.  
At the event you will be able to: 
hear updates and insights from senior representatives from regulators across the EU and from further afield; 
get key information on current and newly emerging enforcement issues; 
put your questions directly to the authorities behind the regulations; 
make new industry contacts; and 
keep up to date with the complex and changing landscape of enforcement in a single day. 
Join us in person or virtually  
You can attend this event in person at Hilton, Brussels, Grand Place or live virtually from the comfort of your desk. Plus, all the content will be available on demand online shortly after the event, if you want to catch up after the conference.    
Key topics 
Implementation of the enforcement chapter of the EU's chemicals strategy for sustainability (CSS), with its ambition of 'zero tolerance to non-compliance' 
Current core enforcement updates from Echa's Forum for Exchange of Information on Enforcement and member states 
Newly emerging enforcement areas related to the CSS 
UK enforcement updates 
Who should attend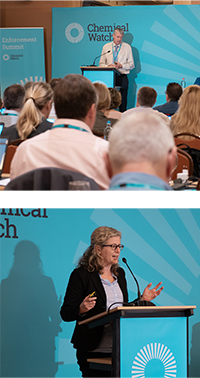 Regulatory affairs professionals 
Compliance professionals 
EHS managers 
REACH coordinators 
Product safety/quality control executives 
Environmental/sustainability managers 
Chemical registration specialists 
Corporate responsibility managers 
Toxicologists 
Consultants/advisors 
Business development managers 
Product stewardship professionals 
Have you seen our training course?
If you would like to receive some more hands-on training concerning the enforcement of chemicals regulations in Europe, don't miss our online training course, Preparing for Inspection under REACH and CLP, taking place on 22–23 September. Find and more and book your place here