Enhance your knowledge of biocidal products regulation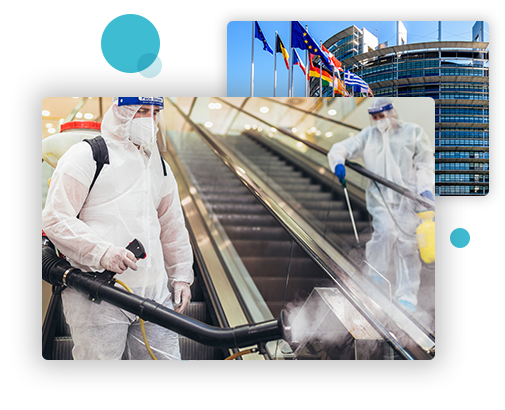 Join Chemical Watch's 26th annual Biocides Europe conference in the beautiful city of Vienna this December, where we will provide you with the essential insights on the latest developments, challenges and next steps concerning the biocidal products regulation (BPR). 
After 10 years of the BPR, the biocides sector is still confronting significant challenges. Companies and regulators across the sector continue to face headwinds, delays and disruption. It is crucial to stay informed of new updates to help you formulate proactive responses. This event will help you stay competitive and compliant with criteria for identifying endocrine disrupting (ED) chemicals and the growing push for greater sustainability under the chemicals strategy for sustainability (CSS). Expert speakers will also explore BPR impacts on claims and labelling and downstream sectors. 
Over two days, leading figures from industry and member state competent and regulatory authorities will come together to share knowledge and guidance through a series of informative presentations, networking and interactive Q&As. 
Join us in person or virtually   
Attend this event in person at the Andaz Vienna or watch live (virtually) from the comfort of your desk. Plus, all the content will be available on demand shortly after the event, so you can catch up at your convenience. 
What will be covered?   
Overviews on recent development in the biocides sector from the main stakeholders
Regulatory challenges in the European biocides sector
Sustainability and the BPR
Claims and labelling for the biocides sector
Important testing and modelling updates
Important efficacy updates 
Testimonials from Biocides Europe 2022  
'The updates on efficacy methods and discussions on several topics were very useful. We got a glimpse of the attitudes of several authorities towards certain aspects of registrations.'
'The event was very useful, especially the possibility to exchange views in the breaks, which was an added value compared to mere online events.'
'The topics discussed gave an estimate of the market's needs, and it was a great opportunity for networking.'  
Why attend?  
Expert speakers – hear from senior representatives of European institutions, member state competent authorities and industry, as they give their perspectives on emerging issues and hot topics, as well as the current state of biocides regulation across the EU   
Time-efficient – in just two days, bring yourself up to date with the complex and ever evolving regulatory biocides landscape
Q&A panel sessions – an opportunity to ask questions, discuss topics, raise issues, seek solutions and share experiences with your peers and our expert speakers, all online
Focus – an entire conference dedicated to the latest BPR developments, with in-depth discussions and practical insights
Networking – meet and connect with biocides professionals from around Europe and further afield, at one of the largest biocides events in the world 
More events on global biocides regulations
We're holding events all throughout the year to keep you up to date with biocides regulations, so you won't miss a thing:
Biocides (Disinfectants) Efficacy Workshop | 13 December 2023 | In-person training course - 20%  discount for Biocides Europe 2023 conference delegates by quoting EFFICACY23 when booking your place.
Understanding the BPR | eLearning course
Venue and location 
The Andaz Vienna Am Belvedere is a 5-star, stylish hotel and conference space. It is situated close to a variety of Vienna's key locations, including Belvedere, Albertina, Naschmarkt and the Vienna State Opera. Why not join us at the conference and then take the opportunity to explore all that this beautiful city has to offer?  
Sponsor or exhibit at this event 
Enhance your marketing strategy by showcasing your products and services to our highly targeted audience of regulatory and product safety professionals. Your event presence will benefit from a dedicated marketing campaign, as well as the opportunity to promote your own relevant content before, during and after the event. FIND OUT MORE