Learn the essentials of the EU biocidal products Regulation
An EU wide regulatory framework for biocidal products (The Biocidal Products Directive, the BPD) was introduced in 1998 with the aim of harmonising controls on, and free movement of, biocidal products across the European Union. At the time of its introduction, the BPD was one of the most complex pieces of chemicals legislation in Europe covering over twenty different and very diverse product types.
The Directive was, itself, replaced in 2013 by a Regulation. The Biocidal Products Regulation whilst retaining the basic structure of the Directive has introduced new elements and broadened its scope to include, treated articles, in-situ biocidal systems and nanoforms of biocides. The Regulation, together with its supplementary legislation, large numbers of guidance documents and submission manuals presents a significant challenge for industry, regulators, lawyers and other stakeholders in understanding the scientific, technical and procedural processes involved with placing biocides on the market.
This informative eLearning course clearly explains:
the background, history, context and scope of the biocides legislation in Europe;
the approval and authorisation procedures for active substances and products;
the stakeholders involved and their roles;
treated articles;
enforcement of biocides legislation; and
where to find available guidance, tools and support.

How will this course teach me about the biocidal products Regulation?
Due to the intrinsic properties of biocidal products, it is important that there are safeguards in place to ensure that they can be used without causing harm to people, animals and the environment. Teaming up with Exponent, we have created this course in an easy to understand format, enabling you to access it anywhere and at any time you want.

What will be covered?
Introduction and context of BPR
Treated articles
Biocides stakeholders
Enforcement
Authorisation routes
Available guidance
Take a look at the learning outcomes for each of the modules for full details.

Who is this course for?
Regulatory Professionals
Business and marketing managers
New recruits to companies needing a quick start to understanding biocides
and biocidal Regulation

The authors
This course has been written by experts from Exponent, who, for over 50 years have provided engineering, scientific, environmental and health consulting services across multiple industries, helping companies keep their products safe for use and compliant with regulations.

Price and group rates
Low per-trainee prices and attractive group rates ensure you maximise returns on your training budget
Initial single place cost: £440 – members receive a 15% discount
For group rates for multiple trainees please email us for a quote at: events@chemicalwatch.com or call us on +44 (0)1743 818 292

Disclaimer: For the smoothest learning experience it is advised to complete the courses either in Google Chrome or Microsoft Edge.

Exclusive 15% discount for Chemical Watch members   
Once you have logged into your account, the discount will be automatically applied at checkout.
Key benefits of taking this eLearning course
Informative, convenient & easy to use
Valuable training written and presented by leading consultants from Exponent.
The course is easy to "pick up where you left off" – enabling you to study at your own pace.
Runs on PC, Mac, tablet and smartphone – allowing you to study at work, from home or on the go, fitting your training conveniently around your busy schedule.
No travel required – making it a time-efficient training resource that keeps you and your team's travel commitments and expenses down.
Appeals to a wide range of learning styles
Designed for multiple learning styles – our courses include image, text, interactive elements, video and audio to ensure all learning styles are catered for.
An extensive glossary of terms – helping you decipher key terminology.
Course Note Handouts – to supplement the content, and to help you revise the material on- and offline.
Measurable outcomes
Self-assessment quiz questions – helping you measure whether you've met the learning objectives for each section of the course, giving instant feedback on your progress.
Affordable learning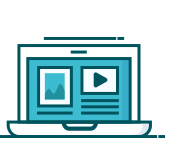 Low per-trainee prices and attractive group rates – ensuring you maximise returns on your training budget.
Initial single place cost:  £440 - members receive a 15% discount
For group rates for multiple trainees, please email us for a quote at: events@chemicalwatch.com or call us on +44 (0)1743 818 292
More events on global biocides regulations
We're holding events all throughout the year to keep you up to date with biocides regulations, so you won't miss a thing:
Guidance for Identifying Endocrine Disrupting Chemicals | Online training course |
7–10 March 2023
Biocides Symposium 2023 | Conference | Copenhagen, Denmark + virtual | 2–3 May 2023 
Biocides Europe 2023 | Conference | Vienna, Austria + virtual | 11–12 December 2023