A one-day event for organisations from across the retail supply chain
Retailers need to know what chemicals are in the products they sell. In addition to their own chemicals management policies, under REACH they have to respond to consumer requests for information about substances of very high concern in products, and the European Commission's circular economy (CE) package will require supply chains to know what hazardous substances are in products at their end of life, so they can be recycled or reused safely.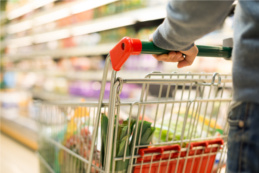 We understand that retailers are looking for supply chain initiatives to build cooperation relating to knowledge of regulated chemicals in products, reliable substitution of risky chemicals, and support in communicating chemical controls and risks with suppliers and consumers.
This one-day conference focuses the spotlight on supply chain cooperation from upstream chemical companies, to consumer product manufacturers, and retailers themselves – building trust around transparency, substitution and safer chemicals management and communication. 
It also looks to build on the experience of the US, where retailers have taken the initiative to manage chemicals in the absence of strong regulation.
The event brings together a team of experts in the retail sector, their supply chain and representatives of consumer organisations to provide case studies and best practice advice in this sector, through a variety of informative presentations, Q&As and engaging panel discussions. 
Is this event for you? 
Whether your business is a retailer, or a company that supplies consumer products to retailers, this conference is the perfect opportunity to discuss the unique challenges facing this industry. 
Mix and match sessions with conferences on food contact and electronics 
This event is taking place on the same day (and at the same venue) as our other conferences, Managing the Regulation of Food Contact Materials and Chemicals Management for the Electronics Industry. You can buy a place to any of the three conferences and mix and match the sessions you would like to attend. Remember, if you've already secured your place for the Global Business Summit, you can claim 20% off any of the three post-Summit conferences.