New core compliance training: Responding to International Cosmetics regulations.
Product compliance is mission critical in today's Global Cosmetics industry.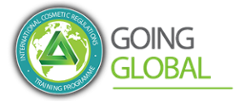 Chemical Watch has partnered with Delphic HSE, to offer a revolutionary international cosmetics training programme - Going Global.
Going Global has been designed to help participants understand key regional cosmetic regulations and the practical process of regulatory compliance. Offering a comprehensive overview of 15 key regulatory regions, product safety and the risks surrounding product claims, Going Global will guide participants through the complexities of these ever critical considerations.
  The programme consists of:
Register for all 3 modules in the Going Global programme for just £5,270, (£4,780 for members). Email orders@chemicalwatch.com for more information.
The current compliance picture:

Across the world, consumer demand for cosmetics is at a record high and shows no signs of abating. Consumers are discerning, making real choices based on standards of ingredients and manufacturing practices. The expansion of ethical supply chains, environmental considerations and the birth of 'clean cosmetics' has disrupted the traditional marketplace.
This training joins the global conversation on international regulation standards. We will assess regulations, use multiple case studies, leverage the opinion of experts and prepare participants to fully understand how to 'go global'.
Module 2 – Safety Assessment of Cosmetics Products 
25-26 October 2022
The reputational and legal ramifications of non compliance with product safety regulations are profound. Legislation has stipulated the requirements for employees to have the necessary capabilities to decipher toxicological data and real time exposure risks.
Learning objectives
At the end of this module, you will be able to:
recall the history and current status of cosmetics safety assessments;
illustrate exposure modelling in cosmetics safety assessments;
recognise toxicological profiling of cosmetics ingredients;
outline the risk assessment process; and
explain developments in next-generation risk assessment.
IMPORTANT NOTE: This course is not designed to provide a recognised qualification allowing for any participant to start conducting their own toxicological risk assessments. Instead, the knowledge that is obtained within this module will help those attending understand the product safety process and make suitable decisions based on greater awareness.
What is included?
All modules will be delivered by experts in the subject matter, providing real world and practical examples
All course attendees can access the course materials, including videos, which will be available to download or view on demand
Interactive online training platform
Participants will be provided with a certificate for successful completion of each module and a separate certificate for completion of the whole programme
Complimentary 'Ask the Expert' Q&A consultation after each module 
About our training partner - Delphic HSE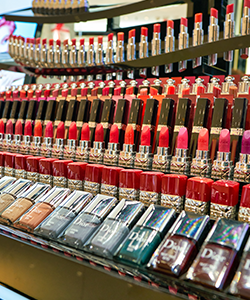 Delphic HSE is a leading provider of product safety and regulatory compliance services to the global consumer and industrial chemical markets.
They support companies to ensure their products are safe, compliant and properly registered, including:
toxicological risk assessments of ingredients and formulations;
reviews of product labelling and claims;
guidance to navigate and achieve regulatory compliance in global markets;
product registration to meet national requirements;
regulation monitoring to ensure post-market product compliance;
responsible person (EU) services and other mandated legal representation of products;
training for regulatory compliance and responsibilities of manufacturers; and
Expert Witness and professional consultation.

Delphic HSE has provided its industry-leading services since 2009. From its origins as a UK company, Delphic HSE responded to the growth in global demand for chemical safety of consumer products. We expanded rapidly to our current workforce of more than 50 technical and support experts in our operations centres in the UK, Hong Kong and the Netherlands. With further offices announced for Australia and China, we are proud to be a dominant international partner to some of the world's most respected brands.