Learn how chemicals are regulated under TSCA
In this course, we will look at how jurisdiction and scope can affect your chemicals management, any potential issues that you may come across and the steps that need to be taken when importing chemicals under TSCA.
The exporting and reporting of data will also be discussed, breaking down everything you need to know.

The course will cover:
Jurisdiction/scope – persons, chemicals, exemptions
Pre-importation compliance issues
Import notification procedures
Customs procedures – refusal and detention
Section 12(a) export-only
Section 12(b) export notification
Section 8 – reporting and retention of information
Chemical data reporting (CDR); including who, what, where and how

Who should book a place?

Chemical manufacturers
Importers
Processors
Distributors
End users of chemical substances

Why should you book a place on this course?
To learn about the latest regulatory challenges facing the safe management of chemicals.
To learn from experts in their fields.
To get a solid grounding in the key areas of the legislation.

The authors
This course has been written by experts in TSCA from Bergeson & Campbell PC, a Washington, DC, firm providing vital expertise in product approval, business strategy development, compliance planning, product defence, policy advocacy and related activities for industrial, agricultural, biocidal, cosmetic, food contact, and speciality chemicals. B&C's TSCA team includes six former senior EPA officials, an extensive scientific staff including seven with PhDs, and a highly experienced team of lawyers and non-lawyer professionals well versed in all aspects of TSCA law, regulation, policy, and litigation.

TSCA eLearning package 
Get a complete understanding of TSCA and save £110 when you book onto all three courses in this TSCA eLearning series. To take advantage of this special offer please get in touch here. 
Topics covered in the other two courses are:
Navigating TSCA Part 1
A general overview of TSCA
TSCA section 5 (Part 1): chemical inventory, exemptions
TSCA section 5 (Part 2): new chemicals/new use
Confidential business information (CBI)
Navigating TSCA Part 3
Inspections and audits
Chemical testing (regulatory)/animal welfare, TSCA Section 4
Prioritisation and risk evaluation, TSCA Section 6
New TSCA at a glance
Key benefits of taking this eLearning course
Valuable training written and presented by leading consultants from Bergeson & Campbell.
The course is easy to "pick up where you left off" – enabling you to study at your own pace.
Runs on PC, Mac, tablet and smartphone – allowing you to study at work, from home or on the go, fitting your training conveniently around your busy schedule.
No travel required – making it a time-efficient training resource that keeps you and your team's travel commitments and expenses down.
Appeals to a wide range of learning styles
Designed for multiple learning styles – our courses include image, text, interactive elements, video and audio to ensure all learning styles are catered for.
An extensive glossary of terms – helping you decipher key terminology.
Course Note Handouts – to supplement the content, and to help you revise the material on- and offline.
Measurable outcomes
Self-assessment quiz questions – helping you measure whether you've met the learning objectives for each section of the course, giving instant feedback on your progress.
Affordable learning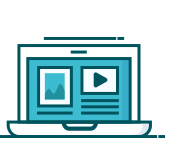 Low per-trainee prices and attractive group rates – ensuring you maximise returns on your training budget.
Single place cost:  £440 - members receive a 15% discount
For group rates for multiple trainees, please email us for a quote at: events@chemicalwatch.com or call us on +44 (0)1743 818 292