Get the latest updates on the regulation of antimicrobials in the US and Canada, direct from the experts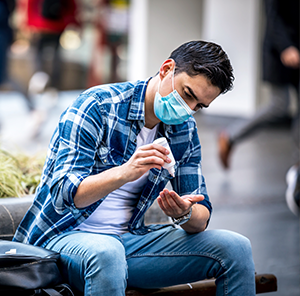 The sixth annual Biocides North America conference covers recent developments for antimicrobials in the US and Canada, featuring the Office of Pesticide Programs' priorities and challenges, updates on federal registration processes, a look at state-level developments for PFASs regulations and a dedicated session on changes to the regulatory framework for antimicrobials in Canada.  
Key industry and consultancy speakers will advise on how they deal with regulatory challenges, and efficacy experts will present the latest testing developments, requirements and technologies. 
Join us and our panel of experts for an interactive one-day virtual conference. Have your say on the topics that matter most to you by joining in discussions and putting your questions to the specialists in the Q&As at the end of each session throughout the conference.  

What will be covered? 
Updates on: 
EPA Antimicrobial Division activities; 
US industry;  
federal registration processes with Endangered species screen (ESS), electronic Confidential Statement of Formula (eSCF) and smart label introduction; 
PFAS state level developments for pesticides packaging;
efficacy; and
changes to the regulatory framework for biocides in Canada.
Why should you attend? 
Expert speakers – hear from senior US EPA and industry representatives as they give their perspectives on emerging issues and hot topics 
Time-efficient – in just one day, bring yourself up to date with the complex and ever evolving regulatory antimicrobials landscape
Q&A panel sessions – an opportunity to ask questions, discuss topics, raise issues, seek solutions and share experiences with your peers and our expert speakers, all online
Who should attend?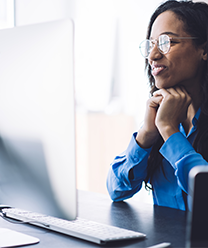 Biocidal/antimicrobial substance manufacturers and users 
Biocidal/antimicrobial product producers, formulators, distributors, importers and innovators 
Users and retailers of biocidal/antimicrobial products, including household cleaning products, preservatives and pesticides 
Those working in sustainability or marine/environmental welfare 
Regulatory managers
Compliance officers
Occupational health professionals
Lawyers with an interest in biocidal products under EPA-FIFRA regulations  
Testimonials from Biocides USA 2022
"Overall, I very much enjoyed the event and will attend again in the future."
"The event was very useful for my work, because it offered a global biocide regulatory vision. So, it will help me to know how and where we should register our products."
"Biocides USA 2022 had great information and excellent speakers so it was very useful."
"Information from regulatory authorities in various countries was particularly interesting and useful."
Event Highlights 
As with all Chemical Watch conferences, you will also benefit from: 
access to the world's largest and most influential community of product safety professionals managing chemicals; 
a varied and engaging mix of expert presentations, case studies and panel discussions; and 
opportunities to put your questions to our panel of speakers. During the online conference, a live chatbox enables you to send in live contributions to presentations and panel discussions. You can also send in questions in advance of the event. 
Sponsor or exhibit at this event
Enhance your marketing strategy by showcasing your products and services to our highly targeted audience of regulatory and product safety professionals. Your event presence will benefit from a dedicated marketing campaign, as well as the opportunity to promote your own relevant content before, during and after the event. FIND OUT MORE
More events on global biocides regulations
We're holding events all throughout the year to keep you up to date with biocides regulations, so you won't miss a thing:
Guidance for Identifying Endocrine Disrupting Chemicals | Online training course |
7–10 March 2023
Biocides Symposium 2023 | Conference | Copenhagen, Denmark + virtual | 2–3 May 2023 
Biocides Europe 2023 | Conference | Vienna, Austria + virtual | 11–12 December 2023 
Understanding the BPR | eLearning course